A simple Korean side dish made with watercress! It's a great way to incorporate this healthy vegetable into your diet.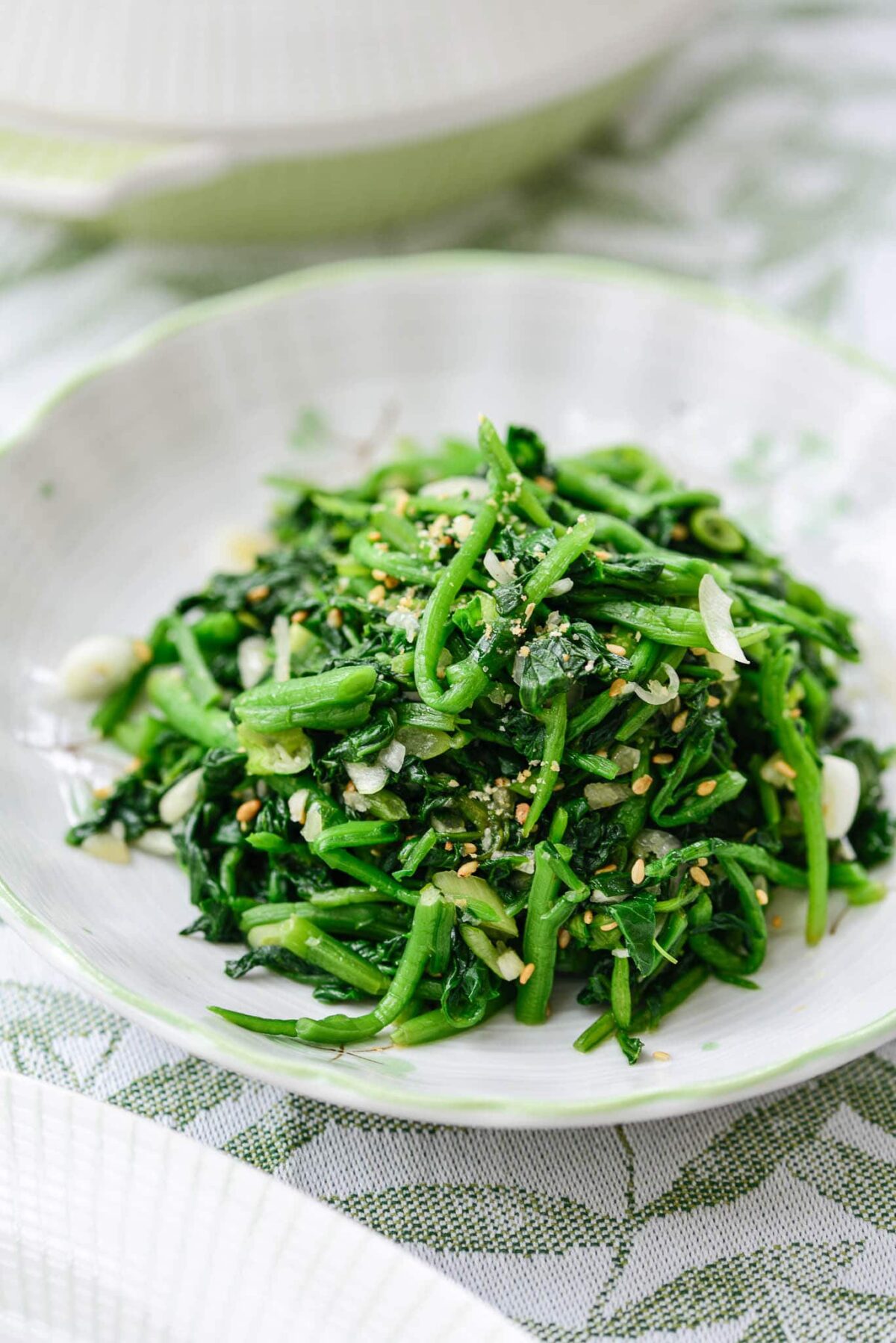 As I mentioned in my sigeumchi namul post, namul is the general term that refers to a seasoned vegetable side dish. An infinite number of farm-grown or wild vegetables are used to make nauml dishes in Korea. One of my favorites, which can easily be found here in America, is watercress. I love its slightly bitter, spicy and peppery taste. When lightly cooked, watercress has that crunchy and chewy texture Korean namul is known for.
Did you know watercress ranked number one on the US Centers for Disease Control's Powerhouse Fruits and Vegetables list? It's loaded with many important nutrients such as important vitamins and minerals, especially vitamin K. Now you have another watercress recipe to incorporate the healthy vegetable into your diet! 
Although it's not a common vegetable in Korea, watercress is very similar in texture and taste to minari (미나리, water dropwort) but slightly more bitter and peppery. When minari (aka Korean watercress) is not available, I use watercress as a substitute in dishes such as agujjim and daegutang. 
Watercress namul is prepared very similar to siguemchi (spinach) namul. In fact, many Korean namul dishes are prepared the same or similar way — blanching the vegetables and seasoning with a few basic ingredients. Try this recipe with other green vegetables such as baby kale and minari. 
Like spinach, watercress cooks down significantly, so double the recipe if you're serving more than 2 people or want to have some leftover for the next day. It is great in bibimbap as well. 
This namul dish will keep well up to 4 days in the fridge.
More vegetable side dishes
15 Korean vegetable side dishes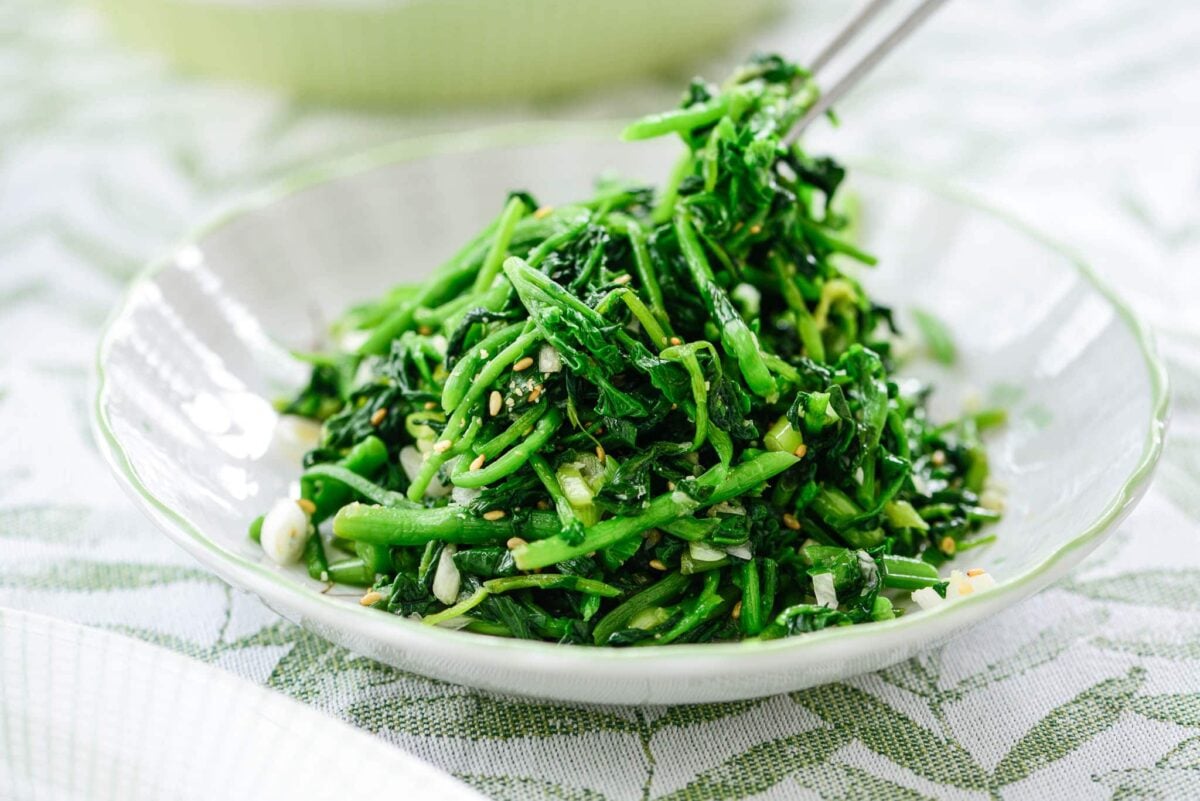 For more Korean cooking inspirations, follow  along on YouTube, Pinterest, Twitter, Facebook, and Instagram.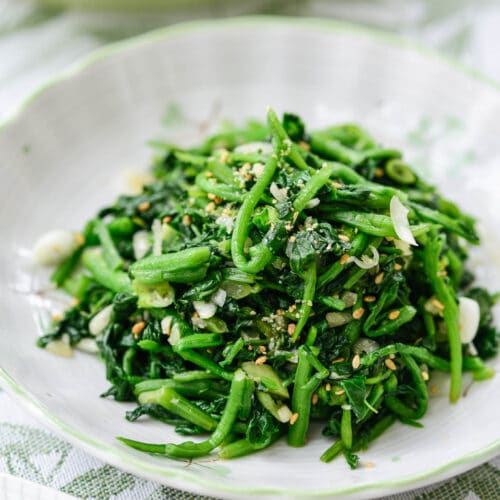 Watercress namul
Side Dish
Servings: 2
Print Recipe
The watercress recipe was originally posted in November 2011. I've updated it with a recipe card, more info, new photos and minor improvements to the recipe.