Anyone with children will tell you that feeding the family nutritious and tasty meals on a budget is a top priority. This charred corn chowder makes a large enough quantity to feed a large family for dinner or provide multiple meals for smaller families. I love making a big pot of soup at the beginning of the week and having leftovers for a few days and there's something so comforting about this chowder in particular. It's creamy from the potatoes, bitter and sweet from the charred corn, and spicy and smoky from chipotle.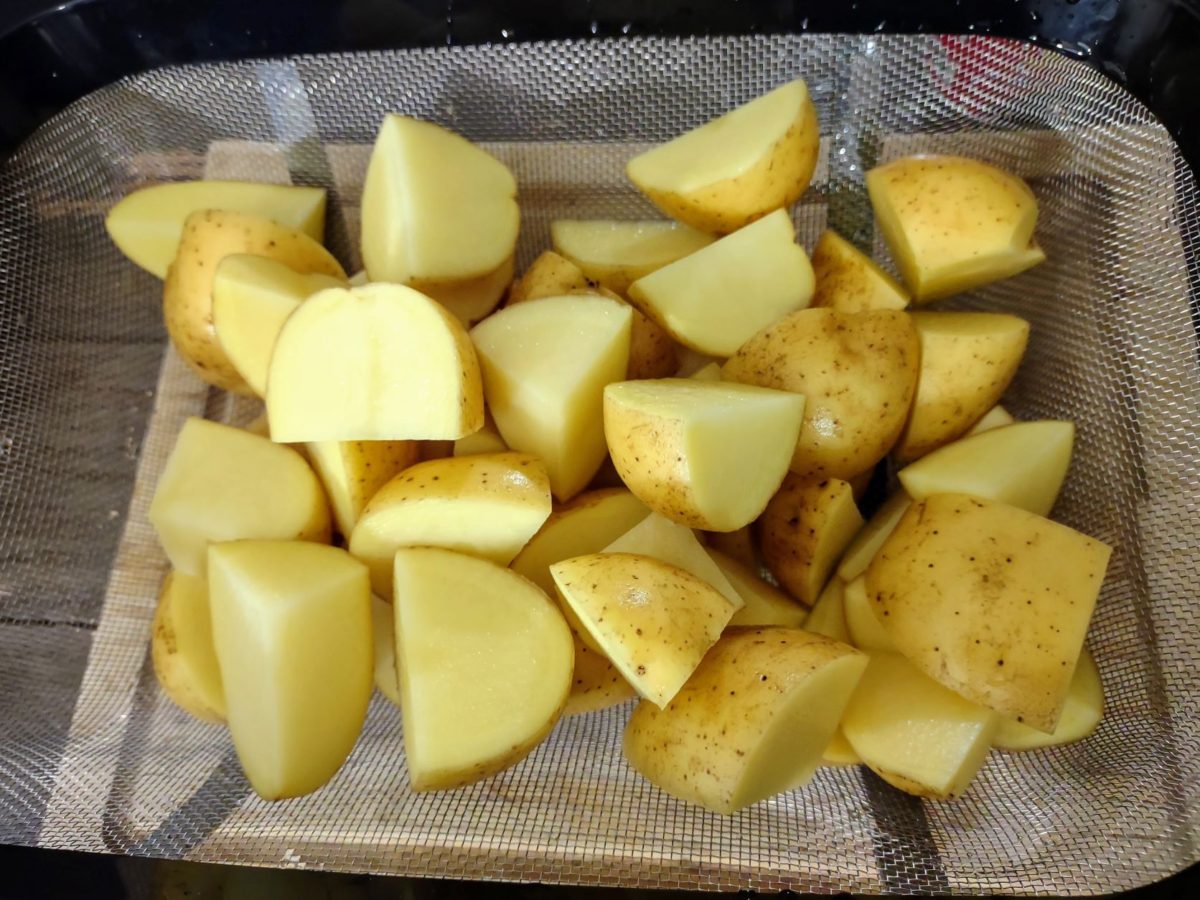 To start off, wash and roughly chop the celery, carrot, onion, potatoes and set the frozen corn out to defrost. Since you are going to be using an immersion blender later, you can leave the chunks fairly large. Next, you take a large soup pot and place it over medium-high heat. Once the bottom of your pot heats up, add some olive oil and then dump in the celery, carrot, and onion.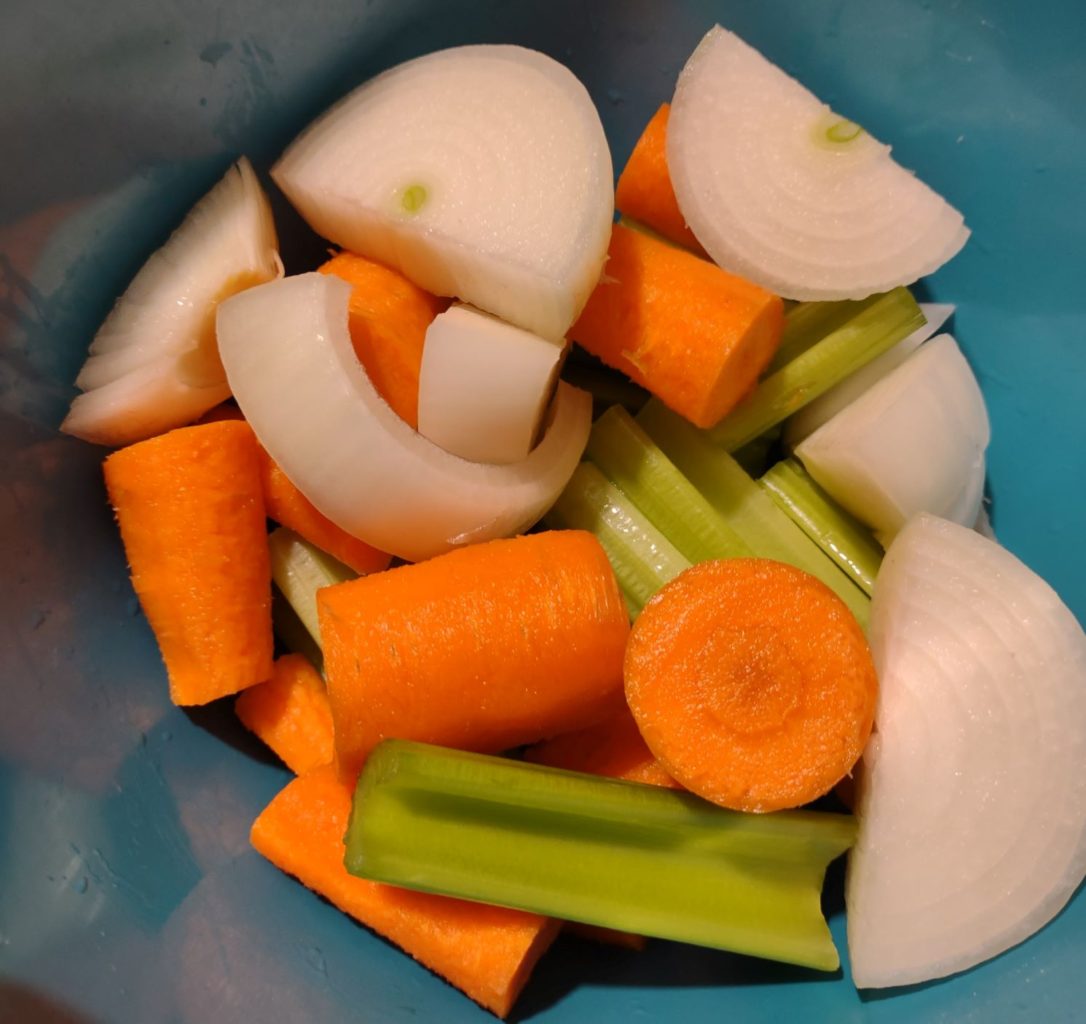 After your vegetables start to carmelize add in your whole garlic cloves. Once the garlic becomes fragrant you can add in the creamed corn, chipotles in adobo, potatoes, and chicken broth. Cover the pot and bring to a boil, then reduce the heat to simmer.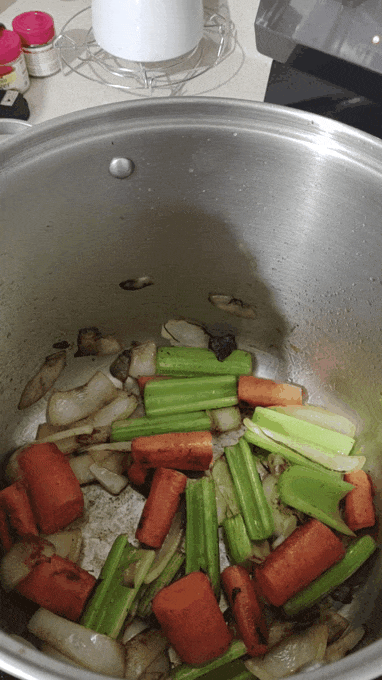 ---
A little side note
Canned chipotle in adobo is something everyone should always have on hand in the pantry. They keep forever and can spice anything up from soup to sandwiches.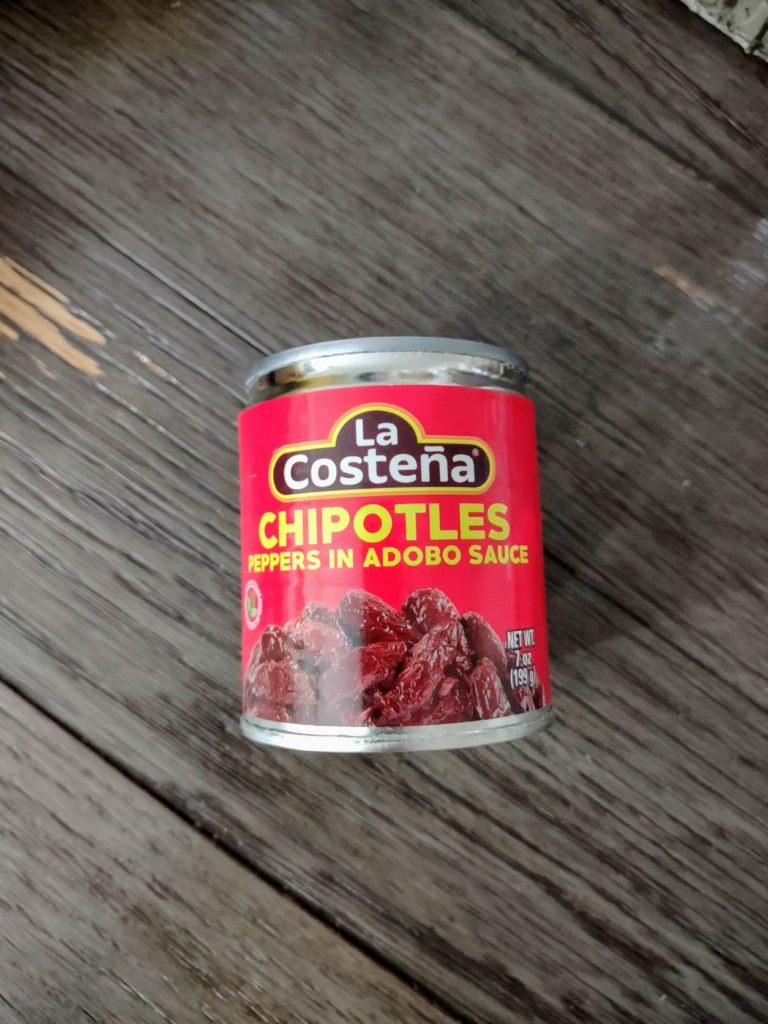 ---
Once the chowder is at a simmer you can now focus on the charred corn. For this recipe, I used frozen corn and then cooked it over high heat in a frying pan with a little olive oil. Certainly though, if it's late in the summer and you have fresh corn on the cob available, you can char the cobs right on the grill.
Take a large frying pan or skillet and place it on the stovetop at high heat. Throw your defrosted corn into the skillet with some oil or butter. Once the corn starts to carmelize, add the taco seasoning and continue to cook. When the corn is sufficiently charred to your liking, take it off the stovetop and set it aside.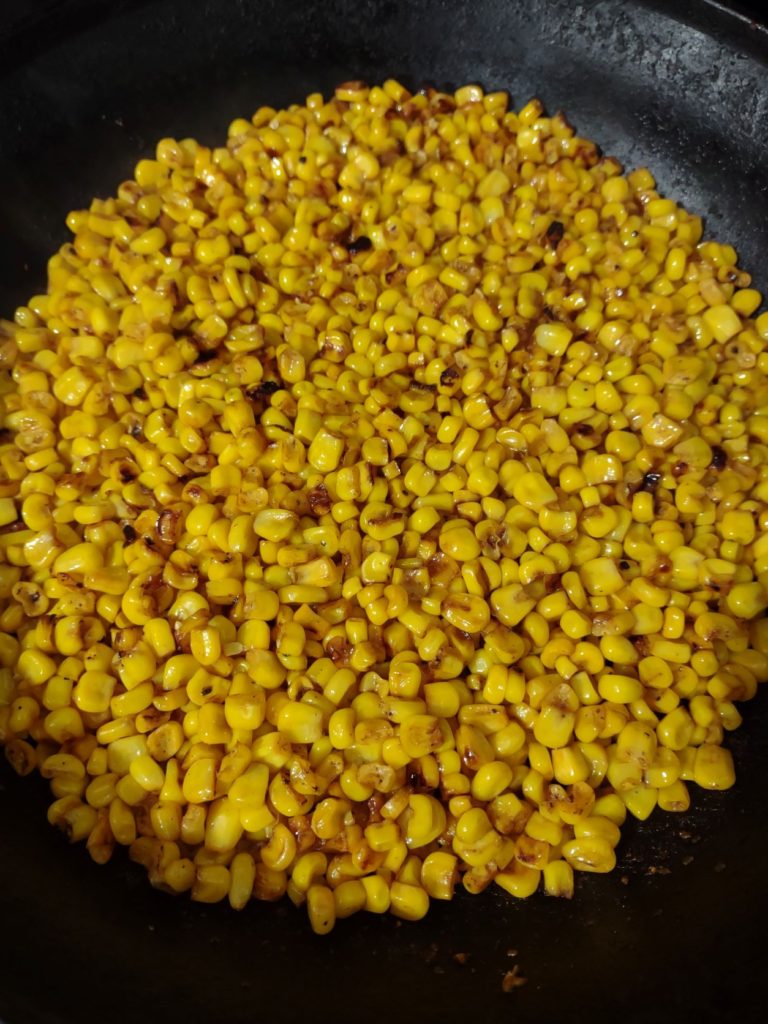 Now that you've charred the corn, the chowder is about ready for the stand mixer or immersion blender. Remove the pot from the heat and add in heavy cream and milk. Personally, I'd recommend the immersion blender, but if you don't have one, you can carefully portion the soup out and blend it in batches. You want to blend the chowder until you've got a semi-smooth and silky texture. Now take the charred corn you've set aside and stir in with the rest of the soup.
To Serve
Portion the soup out into individual portions. Garnish with fresh chopped cilantro, sour cream (optional), and more adobo sauce (optional).
---
Items you may need
---
Festive Servingware
---
Check out these recipes for more chipotle flavors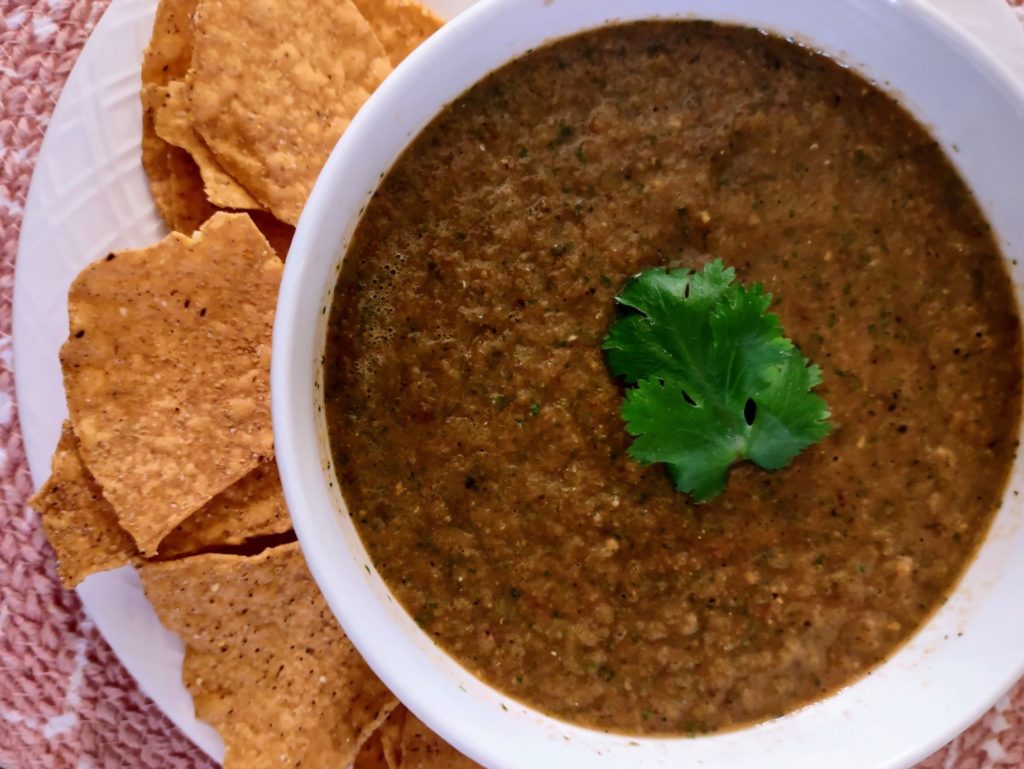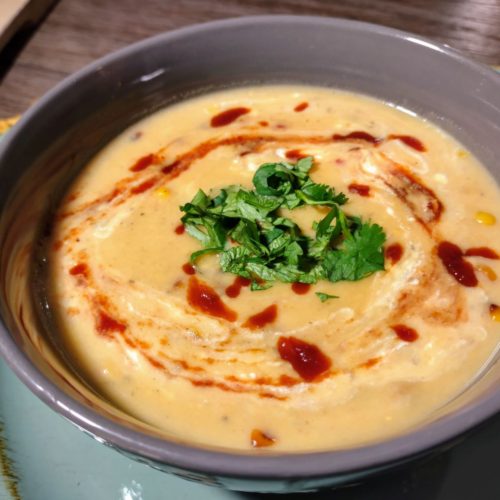 Charred Corn and Chipotle Chowder
Cook Like My Mom Staff
This is a silky corn chowder with smoky-sweet flavors.
64

oz

Chicken Stock

2

14 oz cans

Creamed Corn

24

oz

Frozen Corn

5

lbs

Potatoes

5

Celery Stalks

3

Large Carrots

1

Onion

5

Garlic Cloves

1

tbsp

Taco Seasoning

2

tbsp

Olive Oil

4

Chipotle Peppers in Adobo

1

cup

Heavy Cream

1

cup

Milk

Fresh Cilantro

Salt and Pepper
Wash and roughly chop carrots, celery, onion, and potatoes

Place a large soup pot on the stove over medium-high heat. Add 1tbs of olive oil and start cooking the celery, onion, and carrot.

Once your vegetables have started to caremelize, about 10 minutes, add whole peeled garlic cloves, cook for an additional 5 minutes.

Add creamed corn, chicken broth, chipotle peppers, and potatoes, to the pot. Bring pot to a boil, then reduce to a simmer cooking for about 30 minutes, or until vegetables are tender.

In a skillet, heat 1tbs of olive oil, then add defrosted corn and taco seasoning. Cook until corn is charred to your satisfaction, about 10-15 minutes, then remove from the heat and set aside.

Remove the soup pot from the heat and add cream and milk. Use the immersion blender and blend chowder to a semi-smooth, silky consistency.

Stir in charred corn with the rest of the chowder and season with salt and pepper to taste.

Serve the chowder in individual portions topping each with chopped fresh cilantro, sour cream (optional), and more adobo sauce (optional).